We have a

team of Architects

, specialized in office furniture and interior design, who manage both the preliminary layout, using rendering and phographic brochure, and executive projects for contract or turnkey offices.
Marina Maino
Graduated from the Politecnico di Milano – Architectural Design Department – Industrial Design
* has worked at the faculty of architecture in Milan in the role of expert on the subject at the faculty of FURNITURE II
* Delegated by the Politecnico di Milano to represent Italy in the Young Design of Europe competition in Glasgow
* has participated in the publication of books and magazines in the furnishing and design sector for the publishing house Domus.
* Has managed the design and/or renovation of clothing shops, restaurants, hotels, private homes in Italy, New York, Singapore, Madrid, etc. for architecture firms such as Dante Benini & Ingex and Vittorio Gregotti.
* Reference person of the company Centrufficio Loreto S.p.A. for tenders by public administrations and large users.
Paola Ripamonti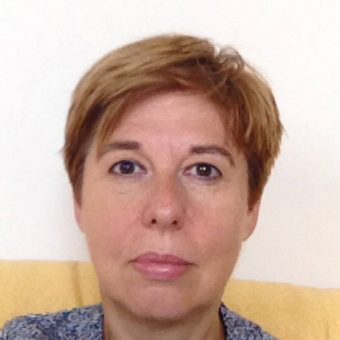 Graduated in Architecture at the Politecnico di Milano.
She obtained the specialization in Bio-architecture at the Faculty of Engineering of the University of Bologna.
For over 20 years, she has been collaborating with Milan companies in setting up office spaces and designing office furniture lines.
In recent years, she has overseen the design of the new exhibition spaces for Centrufficio Loreto S.p.a., as well as the technical design, within the R&D department, of partition walls and glass windows.
Her work is characterized by the pursuit of simplification in production processes.
Barbara Tavaglione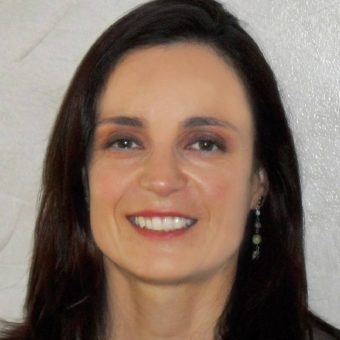 Arch. B. Tavaglione graduated from the Politecnico di Milano in 1996.
From 1994 to 1998, she had her first professional experiences with architectural firms and furniture stores in Milan and the Milan hinterland, dealing with customer consultancy, surveys and graphic elaborations.
In 2000, she entered the world of office set-up, implementing her technical knowledge in activities related to business consultancy, design, supplier management, logistics and general services.
In 2010, she joined Centrufficio Loreto office with an extensive knowledge and the desire to make it available, becoming part of the contract sector team.
Her strengths are a proactive attitude and appreciation for new challenges in the name of customer satisfaction.
Davide Sterza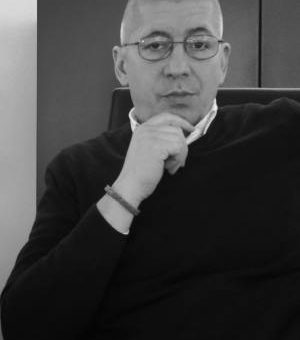 Graduated in architecture at the IUAV of Venice in 1992.
He has been collaborating with Centrufficio Loreto S.p.A. since 2007.
Since the beginning of his career, his experience has been directed towards the design of commercial spaces and corporate offices, exploring various CAD design and rendering techniques.
His focus is mainly the study and design of spaces, taking care of the performance, technical and economic aspects of the work.
Luigi Glorini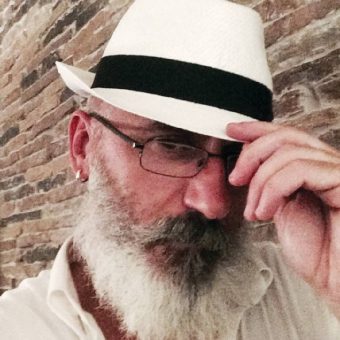 Versatile designer, with experience gained in the design of complete furnishing lines. A reference point when the design requirements are such as to call for experience and specific knowledge of custom-made furniture and precision carpentry work.
Stefano Magni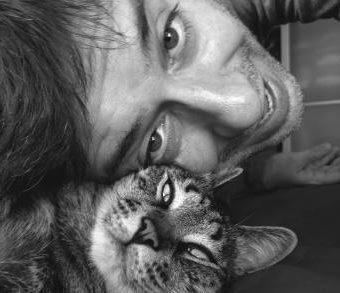 Impeccable interpreter of style to whom we owe our most prestigious accomplishments and the most refined design that have found space in our catalogues.
Massimo Carrozza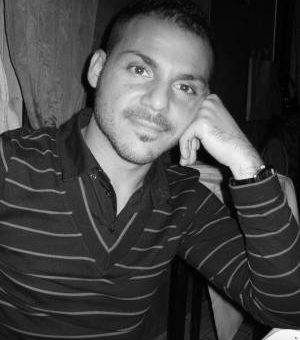 Graduated in Architecture at the Politecnico di Milano, he took his first professional steps at Centrufficio Loreto S.p.A., where he has established himself in the coordination of construction sites:
a necessary and precious link between design and the creation and installation of the finished product, inserted in practical contexts;
operations that require immediate problem solving skills, to deal with the many issues of a construction site.
Long-cherished dream: designing prestige cars.
Paolo Turconi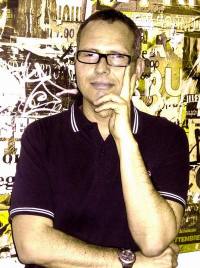 Graduated from the Politecnico di Milano in Industrial Design, in 1991, with a dissertation on computer-aided design (CAD). After a few years as a freelance, he joined
Centrufficio Loreto S.p.A., where he develops the digitalisation of furnishings.
At the same time, he contributes to the design of interior production lines, in both the
technical and the design aspects. However, designing work spaces remains his main commitment.
For some years now, he has been dealing specifically with Executive Clients, with whom he has extensive relationships, developing and refining the concept of the project: from initial ideas to the elaboration of realistic views (using sophisticated rendering programs), up to the final choice of design solutions, materials and finishes (carrying out extensive research, among suppliers, to identify the best products).
Annalisa Mauro
'God is in details' _ Mies van der Rohe
Annalisa obtained a three-year degree in Interior architecture and set-up at the Sapienza University of Rome and a post-graduate degree from the Politecnico di Milano, taking a 6-month Erasmus Mundus in Australia, a wonderful experience that introduced her to different cultures.
She has worked with architects and companies developing interior design ideas, mainly in the home and product design sectors.
Her strong curiosity pushes her to explore the ways an idea becomes 'reality'. Through her experience in historic Milanese manufacturing companies, she discovered both craft traditions and new materials technologies, especially in the glass, 3D printing and wood sectors.
The knowledge of production processes and materials are fundamental elements to enhance a product and therefore to be able to narrate it in a better way.
In 2019, she started a new and important adventure in Centrufficio Loreto S.p.A as store manager of the Cuf Milano brand, where she will accompany the most demanding customers towards the best solution to satisfy them through consultancy and assisted design.
Antonio Prata
Graduated at the Naples Architectural University in 2008.
He started, while he was still a student, to cooperate with some Architectural and Engineering companies, taking care about architectural and structural projects for Public Contract and Construction enterprises.In 2010 he started to work in Centrufficio Loreto s.p.a., with the main task of projecting metallic structure and furniture elements.
Each project is made with the intention of fulfilling  Clients wishes and to give value to aesthetical spaces quality.His love for Architecture born from the belief that it can present emotions and suggestions: "There's nothing more exciting than to give a shape to our thoughts and ideas, projecting something that could contain emotions."
Vannia Maldari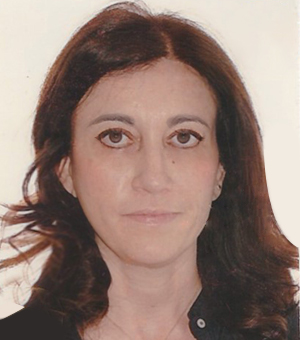 Graduated from Politecnico di Milano, Department of Furniture and Design. Work experience in furniture stores but also building companies in Brescia and its Province.
From 2010 to 2016, she worked as a freelance, designing interior spaces ranging from home furnishings to home and office renovations; hence her passion for this specific sector, office furniture.
Since 2016, she has been collaborating with Centrufficio Loreto, mainly dealing with the contract sector.